A 3-step Scanning Tutorial for Desktop, Mobile, and Mail-In Scanning
If you've been thinking of going paperless, and have been wondering "How do I scan a document?", you're in luck.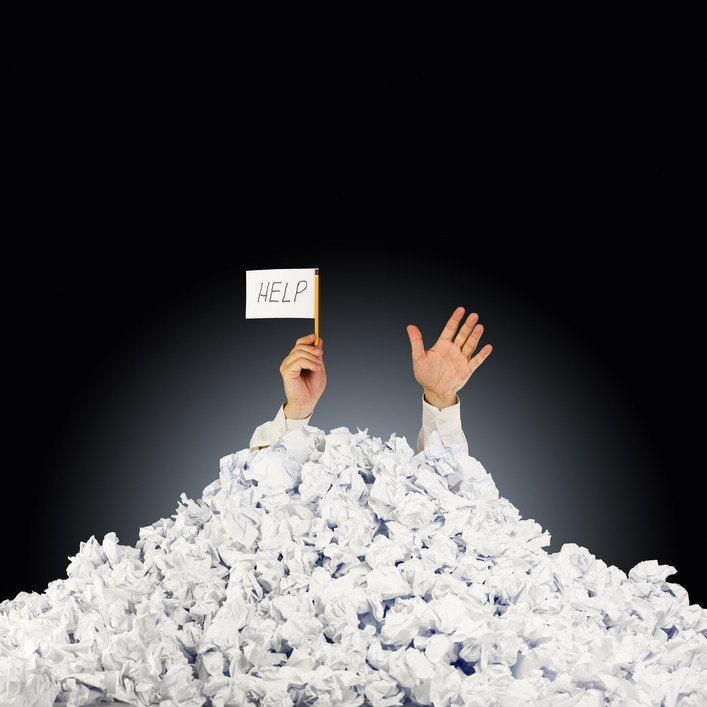 There are 3 easy ways to digitize your documents – using a desktop scanner, using your smartphone, or using a mail-in service.
When you scan documents, all of your data becomes digitized and searchable on your computer or in the cloud. Once your documents have been scanned, you can recycle the hard copies, freeing up precious space in your home or office.
Here is how to scan a document using a desktop scanner, mobile phone, or mail-in service:
1. "How Do I Scan a Document with a Traditional Desktop Scanner?"
Make sure your desktop scanner is connected to your computer, either wirelessly or through a USB cable
Make sure your scanning software is installed. Most devices will automatically detect the scanner and download the appropriate software the first time you plug the scanner into your computer.
Place hard copy documents face down on the scanner. Or, if you have a multi-feed scanner, place your stack of documents into the feed tray.
Open your scanning software on your computer, adjust the settings, and click "Scan"
Once the document is scanned, you'll have the option to save it on your computer, create a PDF, share it via email, or export it to the program of your choice
2. "How Do I Scan a Document with a Mobile Scanner?"
If you need to get a document online but you aren't at home, you can scan using your smartphone's camera. Applications like Shoeboxed allow you to snap a photo of any receipt or document, and instantly send the scan to your cloud-based account.
Gather any receipts or paper documents you'd like to scan
Open your scanning application on your smartphone
Take a photo of the receipt or paper document from within the application
Make any needed edits or adjustments to the scanned data – for example, Shoeboxed allows you to categorize each scanned receipt right from your smartphone
3. "How Do I Scan a Document with a Mail-In Scanning Service?"
What if you don't have time to scan your documents at home or on the go? In that case, you can use a mail-in scanning service and have someone else do the scanning for you.
In addition to their great mobile scanning app, Shoeboxed also offers a mail-in service for people who are either too busy to scan themselves, or simply don't feel like spending hours going through stacks of paper!
In a few days, you'll receive one of their big blue Magic Envelopes in the mail
Collect all of your receipts, business cards, bank statements and other documents and dump them into the Magic Envelope
Shoeboxed will send you two envelopes to get started. Don't worry. If you have more documents to scan than can fit in two envelopes – they will send you more envelopes once you've mailed them the first two.
Drop your Magic Envelope(s) into the mailbox.
Check your Shoeboxed account. In a few business days, all of your documents will be scanned, digitized, and accessible within your online account.
It's never been quicker and easier to scan a document! Whether you have receipts to scan while on the go, or file cabinets filled with old bills and records, scanning doesn't have to be a long, labor-intensive process.